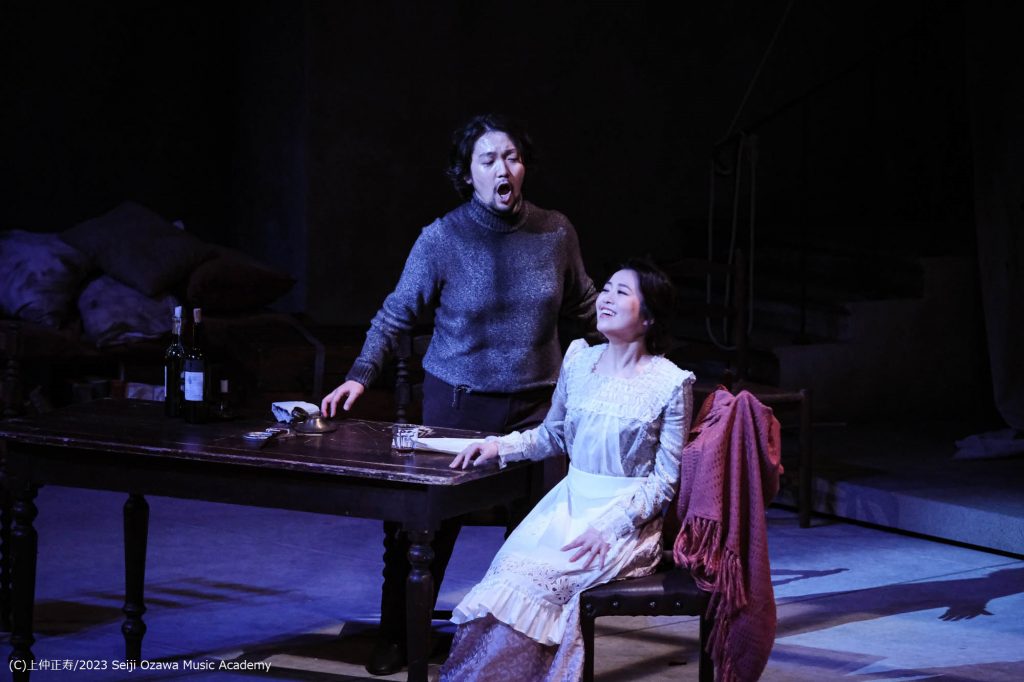 3,000 6th graders applauded enthusiastically for "Opera for children"!
Approximately 3,000 6th grade elementary school students in Kyoto Prefecture were invited to the performance "Opera for Children" today.
All the soloists are future stars of the Japanese Opera scene, and are also appointed cover singers for the Seiji Ozawa Academy "La Bohème". The enchanting melodies composed by Puccini were sung sonorously, capturing the attention of the children. The Academy Orchestra students proudly presented each instrument during the "Introduction of Musical Instruments" at the beginning of the performance.
Music, singers, orchestras, stage settings, costumes, choruses, theater… We do not know what the children will remember, but we hope that "A genuine performance will surely reach the audience" as Director Seiji Ozawa always says.