About the Seiji Ozawa Music Academy
In 2000, Ken Sato, then-president of ROHM Co. Ltd., and conductor Seiji Ozawa founded an educational project - the Seiji Ozawa Music Academy with the objective of nurturing young musicians through opera. One of Ozawa's mentors, Maestro von Karajan, used to say, "Symphony and Opera are two inseparable supports of music." Ozawa made this his philosophy and puts it into practice once a year with the Seiji Ozawa Music Academy.
Young, talented musicians chosen through auditions to train under conductor Seiji Ozawa and musicians of Saito Kinen Orchestra among others, gather to form the Seiji Ozawa Music Academy Orchestra. The orchestra together in work with world leading professional stage directors, producers and opera singers then, presents the results of its study in opera performance - the Seiji Ozawa Music Academy Opera Project. The Seiji Ozawa Music Academy so far featured 16 opera projects - 11 opera productions starting with Mozart's Le Nozze di Figaro and the symphony orchestra concert of Mahler: Symphony No. 2 in C minor "The Resurrection". In the spring of 2009, the Seiji Ozawa Music Academy Orchestra Project was also launched.
As of its establishment in year 2000, the Seiji Ozawa Music Academy has been continuously supported by semiconductor manufacturer ROHM Co., Ltd and Rohm Music Foundation, who has its headquarters in Kyoto. It is due to this continuous support that as of year 2016 the Academy has made ROHM Theatre Kyoto its production base. As of 2015, the Academy also organizes special opera performances - Opera for Children - for the primary school students of Kyoto.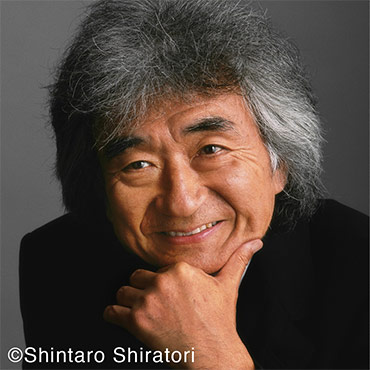 Seiji Ozawa,
Director and Artistic Director
Born 1935 in Shenyang, China. Seiji Ozawa studied piano from a young age, and after graduating from Seijo Junior High School, went on to study conducting under Hideo Saito at the Toho School of Music. In 1959, he won first prize at the International Competition for Young Conductors held in Besançon, France. He has studied under Charles Munch, Karajan, and Bernstein.
He went on to serve as assistant conductor of the New York Philharmonic and music director of the San Francisco Symphony. In 1973, he became the 13th music director of the Boston Symphony Orchestra, where his tenure of 29 years was the longest in the history of American orchestras. As music director of BSO, he built the orchestra's reputation internationally. In autumn 2002, Ozawa became music director at Wiener Staatsoper, a position he held until spring 2010.
In Japan, Ozawa formed the Saito Kinen Orchestra to commemorate his late mentor, Hideo Saito. This eventually led to the inception of the Saito Kinen Festival Matsumoto (currently the Seiji Ozawa Matsumoto Festival). Ozawa became director of this international music festival, a role that continues to this day.
Ozawa established Ozawa International Chamber Music Academy Okushiga, Seiji Ozawa Music Academy, and Seiji Ozawa International Academy Switzerland, working actively to cultivate young musicians through performance. He also works with the Mito Chamber Orchestra, serving as general director of the orchestra as well as director general of Art Tower Mito from 2013.