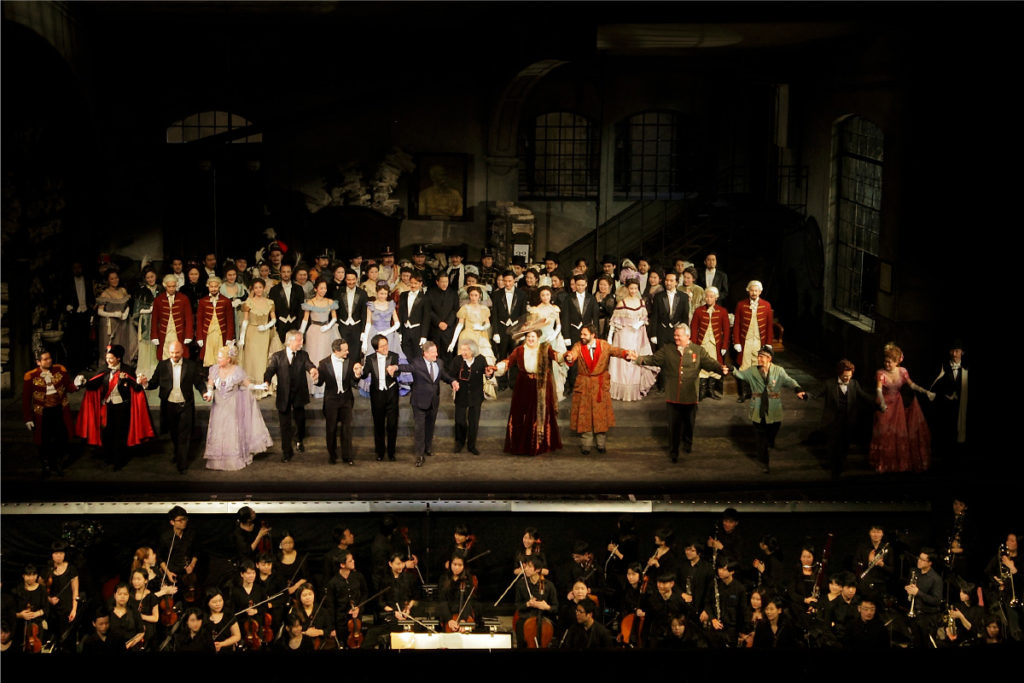 Seiji Ozawa Music Academy Opera Project XVII – 2019 Opera Project Announcement – ROHM CLASSIC SPECIAL
The Seiji Ozawa Music Academy Opera Project, initiated in year 2000 by a world-renowned conductor Seiji Ozawa with an aim to nurture young talented musicians through opera, is happy to announce its 17th opera project scheduled for year 2019.
The 2019 Opera Project will feature one opera piece – Bizet's Carmen, the Seiji Ozawa Music Academy's original production first time featured in 2017. The Seiji Ozawa Music Academy Orchestra, a core of the Academy, composed of the young musicians from home and abroad chosen through audition, will again be given an opportunity to work with Artistic Director Seiji Ozawa, the opera singers of world well-known theatres, internationally recognized opera production directors and designers to create a high-level opera performance. Carmen will be performed by Sandra Piques Eddy who performed same role and received thunderous cheer in 2017.
In 2019, as in 2018 and 2017, the operas will be produced within Rohm Theatre Kyoto and first two performances will be held in Kyoto City. After this performance, the Academy will tour within Japan to hold a performance in Yokosuka and Tokyo. The Academy will also hold the Opera for Children performance, welcoming primary school students of Kyoto City.
Seiji Ozawa Music Academy Opera Project XVII
— 2019 Opera Production and Schedule —
ROHM CLASSIC SPECIAL
Bizet: Carmen
Artistic Director: Seiji Ozawa
Director: David Kneuss
Orchestra: Seiji Ozawa Music Academy Orchestra
Chorus: Seiji Ozawa Music Academy Choir
Children's Chorus: Kyoto city Junior Children's Choir
2019 Tour Schedule
Mar. 15, 2019 (Fri) Kyoto Performance ROHM Theatre Kyoto Main Hall
Mar. 17, 2019 (Sun) Kyoto Performance ROHM Theatre Kyoto Main Hall
Mar. 21, 2019 (Thu) Yokosuka Performance Yokosuka Arts Theatre Main Hall
Mar. 24, 2019 (Sun) Tokyo Performance Tokyo Bunka Kaikan Main Hall
— Opera for Children — Bizet: Carmen
Mar. 12, 2019 (Tue) ROHM Theatre Kyoto Main Hall (staged twice daily)
※Intended for primary school students (closed to general public)
Organized by
Seiji Ozawa Music Academy / VEROZA Japan
Kyoto City, ROHM Theatre Kyoto (Kyoto City Music Art Cultural Promoting Foundation)
Co-organized by
Rohm Music Foundation
Yokosuka Arts Foundation
Sponsored by ROHM Co., Ltd