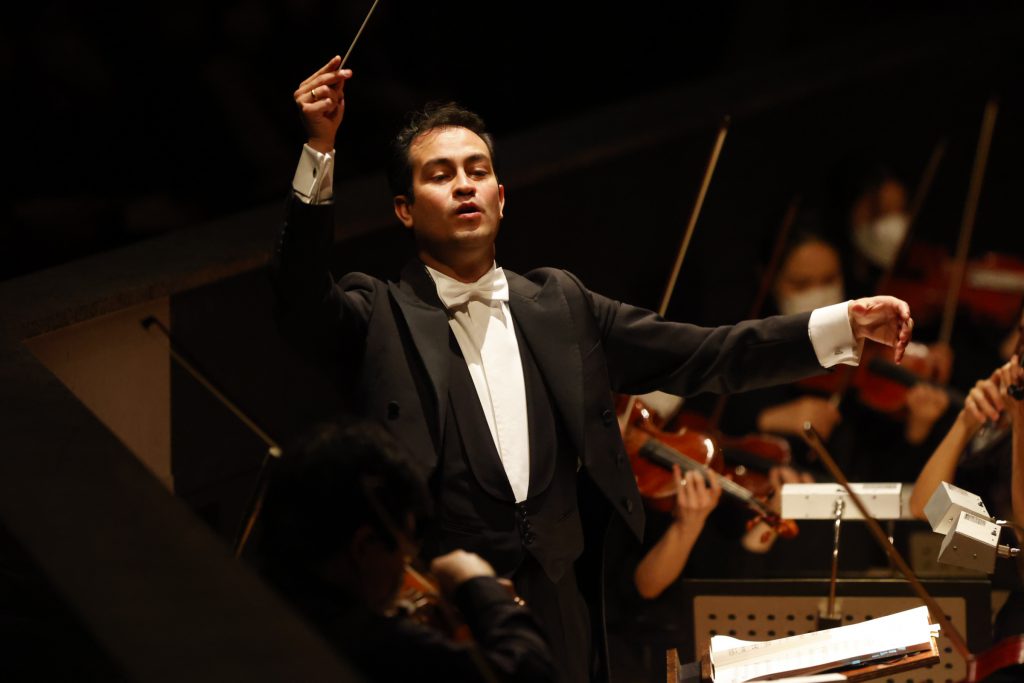 THE SEIJI OZAWA MUSIC ACADEMY APPOINTS MAESTRO DIEGO MATHEUZ AS ITS FIRST-EVER PRINCIPAL CONDUCTOR
The Seiji Ozawa Music Academy (The Juku), an educational project that aims at nurturing young musicians through opera established under the leadership of world-renowned conductor Seiji Ozawa in year 2000 in Japan, is happy to announce the appointment of Maestro Diego Matheuz as its very first Principal Conductor.
Mo. Matheuz was invited as conductor in March of this year for the J. Strauss Ⅱ operetta: Die Fledermaus, which marked the return of the Seiji Ozawa Music Academy Opera Project XVIII for the first time in three years because of the COVID-19 pandemic and, will be back for the music academy in 2023 as its first principal conductor ever.
Diego Matheuz was first referred by the late Claudio Abbado, who was a close friend of the Academy's Music Director Seiji Ozawa, and has made music with Director Ozawa for many years. He first conducted the Saito Kinen Orchestra (SKO) in 2011 and was invited back to Matsumoto in 2014 and again in 2018 and 2019. In 2018 he stood on stage along with Seiji Ozawa for the "120 Years Deutsche Grammophon: The Tokyo Gala Concert." In 2022, he was engaged as conductor and coach for the Seiji Ozawa Music Academy Orchestra for the first time. His passionate approach toward the young academy orchestra members was met with great praise by Director Ozawa, as well as the "sensei" (coaches) of the academy, leading to this appointment.
Mo. Diego Matheuz will conduct the Seiji Ozawa Music Academy Opera Project XIX G. Puccini opera: La Bohème as Principal Conductor in March 2023.
 Please see here for "La Bohème" program information.
---
Music Director Seiji Ozawa's welcoming comment
"Claudio, is there any young, excellent conductor you trust?
Can you refer someone to me?"
I first heard Diego Matheuz's name from conductor Claudio Abbado, my trusted and longtime friend, in his reply.
When I met Diego, I understood why he was so trusted by Claudio.
An honest, straightforward personality, a passion for music, and a commitment to dedicating his time and energy for better music.
His character resonated with me, and I invited him several times to conduct Saito Kinen Orchestra (SKO) concerts.
This year, I invited him for the first time as a coach and conductor to our Juku (Academy), for which education is the valuable foundation. I watched him close up as he rehearsed day after day, bringing together academy students who are talented but young with little experience, to form a skilled, cohesive orchestra. And more importantly, having each musician perform like a soloist, and not muting their individuality for the sake of the group. The time and energy required to attain this are of a completely different level from opera production with a professional orchestra.
Diego jumped in and took the initiative, devoting himself every day. I could tell that the sound of the orchestra was evolving. His approach to music as education overlapped much of mine. It was the first time I wanted to try entrusting the academy to a single conductor.
It goes without saying that Diego also communicated and collaborated well with the coaches, who are top players of SKO. The academy performance cannot succeed without solid collaboration with the coaches, who are virtuosos of their respective instruments. When involved with the Juku myself, I place highest importance on the coaches.
I am filled with joy that Diego Matheuz will coach and conduct the Seiji Ozawa Music Academy Orchestra as a principal conductor.
Diego, welcome to our Juku orchestra family.
We are thrilled to have you!
Seiji Ozawa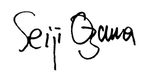 ---
Mo. Diego Matheuz comment on the appointment
Thanks to Maestro Ozawa's invitation many years ago, I conducted for the first time The Saito Kinen Orchestra and I discovered and became part of a wonderful musical family. I feel tremendously honored by the affection and trust Maestro Ozawa has given me to guide his Academy as Principal Conductor, an Academy full of talented people with great discipline and respect for music. I am sure that the upcoming years alongside them (and with them) will be years of hard work and great satisfaction artistically and personally.
Diego Matheuz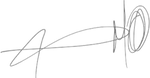 ---
About Mo. Diego Matheuz
Diego Matheuz belongs to the first generation of outstanding musicians emerging from Venezuela's El Sistema. At age 37 he can look back at fruitful periods as principal conductor of La Fenice in Venice, principal guest conductor—upon Claudio Abbado's invitation—of the Orchestra Mozart Bologna, and as principal guest conductor of the Melbourne Symphony Orchestra.
A particularly significant moment in his career was the "Special Gala Concert" celebrating the 120th anniversary of Deutsche Grammophon at Suntory Hall in December 2018, where he exchanged the baton with Seiji Ozawa to conduct the Saito Kinen Orchestra with soloist Anne-Sophie Mutter. Upon Seiji Ozawa's invitation, Mr. Matheuz toured through Asia with the SKO, and worked with it at the Seiji Ozawa Matsumoto Festival.
Other concerts he conducted with Santa Cecilia, Rome, La Scala Orchestra, Milan, Mahler Chamber Orchestra, Orchestre Philharmonique de Radio France, Spanish National Orchestra, the BBC, Philharmonia, Royal Philharmonic and Royal Liverpool Philharmonic Orchestras, Borusan Istanbul Philharmonic, Svetlanov Symphony Orchestra, Israel Philharmonic, Los Angeles Philharmonic, OSESP São Paulo, and NHK Symphony Orchestra.
In opera, Mr. Matheuz worked at the Deutsche Oper and Staatsoper Berlin, the Liceu in Barcelona, Maggio Musicale Fiorentino, Rossini Festival Pesaro and Teatro Regio, Torino. In June 2021 he scored a major personal success with his first Aida at the Arena di Verona. Important debuts are foreseen at the Paris Opera and the Met in New York. Another project of major significance is Bernstein's Mass staged by Damiano Michieletto for Rome Opera at the Baths of Caracalla in July 2022.
In Venezuela, Mr. Matheuz carries out intense periods of formation and expands the repertoire of the Sistema orchestras. He also works with the Simón Bolívar Symphony Orchestra, of which he is principal conductor.